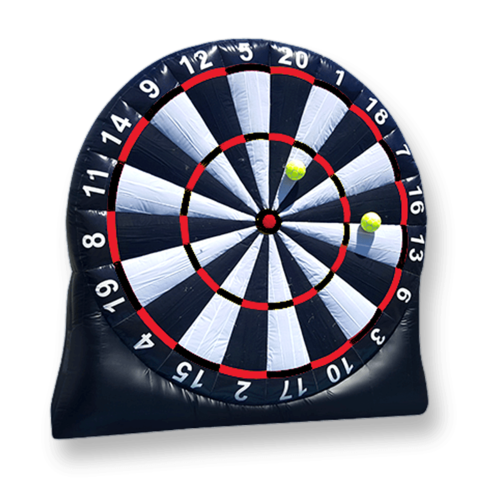 Description
Soccer Darts is an exciting and unique game that combines the skills of soccer and darts. It is a large inflatable dartboard that is designed to be kicked with a soccer ball. The board has different scoring areas, just like a regular dartboard, and players can compete individually or in teams to see who can score the most points.
Soccer Darts is perfect for outdoor events such as parties, carnivals, and corporate events. It is a great way to engage people of all ages and skill levels in a fun and competitive activity.
Overall, Soccer Darts is a fun and exciting game that is sure to be a hit at any event. It combines the skills of soccer and darts to create a unique and engaging activity that everyone can enjoy.