30ft Rock Climb Dual Lane Slide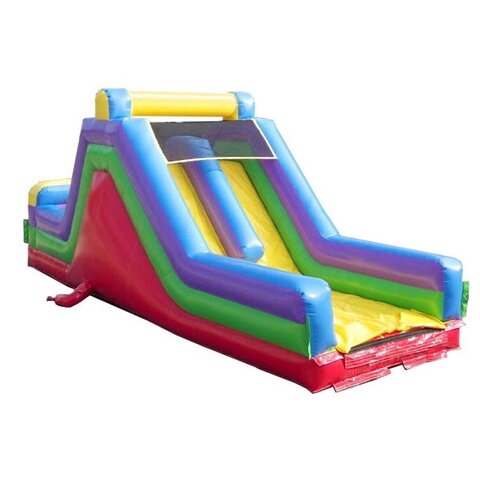 Description
The 30ft Rock Climb Dual Lane Slide is the perfect addition to any outdoor event or party. This impressive inflatable slide features two lanes, allowing two participants to climb and slide down simultaneously. The towering rock climbing wall provides a thrilling and adrenaline-pumping experience for all ages.
This inflatable slide is perfect for outdoor events such as festivals, carnivals, and backyard parties. It can accommodate a large number of participants, making it a great choice for large gatherings. The bright and colorful design will attract attention and add excitement to any event.
This Slide can be added to any of our Retro Obstacle Courses to make a 60ft or 90ft Obstacle Course.
Overall, the 30ft Rock Climb Dual Lane Slide is a must-have for anyone looking to add some excitement and adventure to their outdoor event. Its impressive height, dual lanes, and challenging rock wall make it a thrilling and unforgettable experience for all participants.