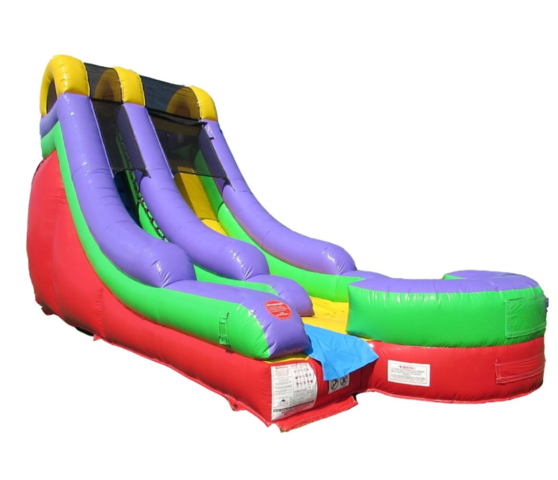 Description
The 18ft Retro Water Slide is the perfect addition to any backyard or outdoor event. This slide is designed with a retro-inspired style that will take you back in time to the good old days of summer fun. With its vibrant colors and classic design, this water slide is sure to be a hit with kids and adults alike.

Measuring 18ft in height, this water slide provides plenty of space for riders to enjoy a thrilling ride down into the refreshing landing zone at filled with 3-6 inches of water. The slide is also equipped with safety features such as sturdy handrails and a non-slip surface to ensure that riders stay safe while having fun.
The 18ft Retro Water Slide is perfect for backyard parties, family gatherings, and other outdoor events. So why not add some excitement to your next summer event with this classic water slide? Book yours today and start enjoying the fun and excitement of a retro-inspired water slide!