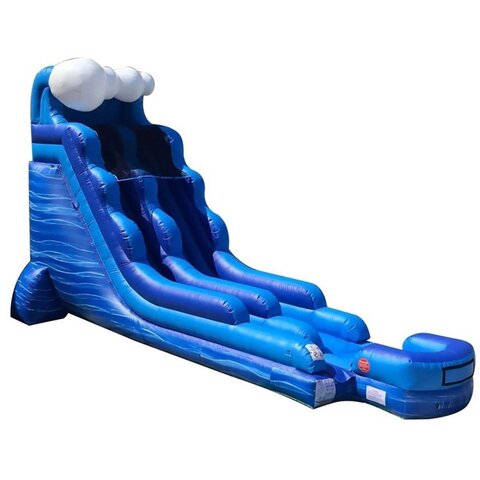 Description
Looking for an exciting way to add some fun to your next event or party? The 18ft Blue Wave Dry Slide is the perfect addition for anyone looking for a thrilling and unforgettable experience. This inflatable slide stands at an impressive 18 feet tall and features a vibrant blue and white color scheme that is sure to catch the eye of your guests.
The slide is designed for dry use, making it perfect for indoor or outdoor events, and can accommodate up to two riders at a time.
Whether you're planning a birthday party, corporate event, or family gathering, the 18ft Blue Wave Dry Slide is sure to be a hit with guests of all ages. So why wait? Add this exciting inflatable slide to your next event and watch as your guests slide their way to an unforgettable experience!